Hey Folks,
Last week I started a project with a friend from Eugene. Fred Van Vactor has been playing around these parts for years, but somehow he has managed to avoid releasing a CD. Thing is, audiences love his songs and he'd probably do quite well if he had a disc to sell. We were talking about this a few weeks ago and I offered to lend a hand. He took me up on it!
We recorded nine tunes in two days in the middle of last week. Mostly just Fred and his guitar but a couple of songs needed some extra sounds, so we banged on walls, smacked big pieces of tin together, etc., etc. I spent a couple of days mixing this week and Fred seems pretty happy with the results. He'll put it out in some form or another.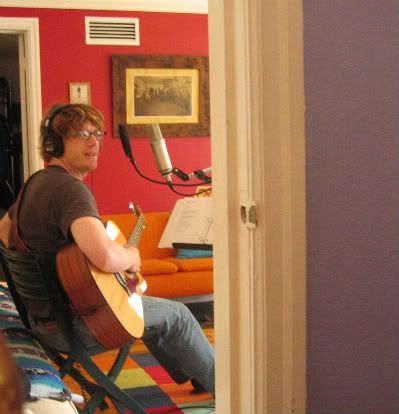 This weekend I'll be at the Oregon Country Fair in Veneta, OR. It is quite an event...I'll be sure to take some pics.